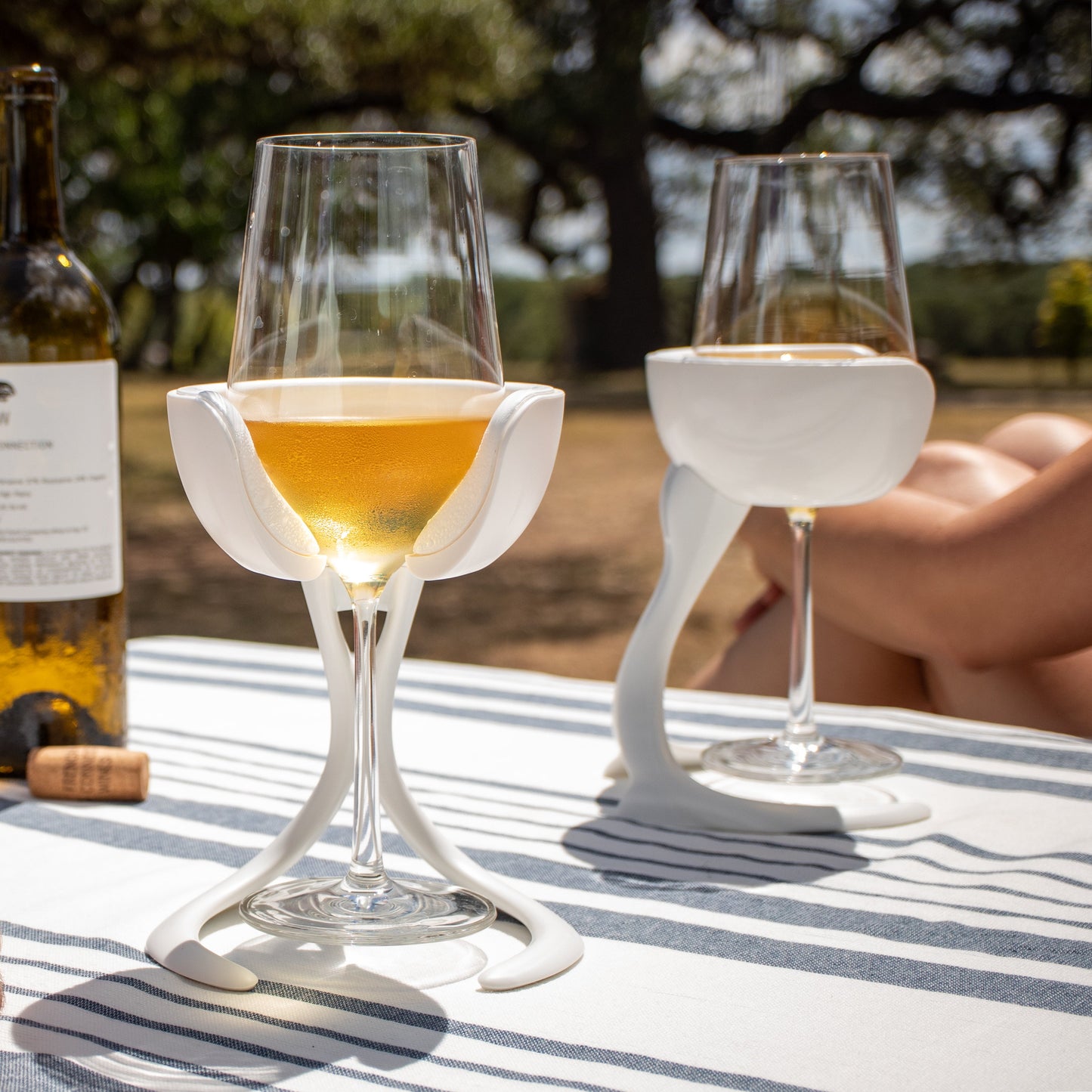 Our Suggested Spring Sippers
Spring and early summer are great times to enjoy lighter and more refreshing wines. Here are a few wines that are perfect for this time of year, along with their tasting notes and serving suggestions:
Verdejo – Spain – Rueda. Pale in color, dry, aromatic, with medium to high acid, this varietal typically tastes of lemon, grapefruit, and herbs and a bit tropical with melon. Verdejo wines are also produced in the United States and Australia. Verdejos can be found that are light and fresh, and you can also find verdejos that are aged in oak where they take on structure and gain notes of oak and almond.

Albariño – Spain – Galicia. Light straw yellow color, dry, crisp, high acid, with notes of citrus, peach, and tropical fruits. This is a very food friendly wine and great for hot days. Also try Albariños from California. Excellent choice for pairing with seafood dishes, sushi, salads and other light dishes.

PicPoul– France – Languedoc. Pale yellow with green tints, biting acidity, tastes of citrus and flower blossoms. Picpouls are delicious and affordable, and a they are a great alternative to popular wines Sauvignon Blanc and Pinot Grigio. They are refreshing wines and because of their mouthwatering high acidity are best enjoyed well chilled. Excellent when served with seafood, especially mussels.

Muscadet – France – Loire. Very dry, high acid, light to medium body, notes can be neutral while having lemony, grassy and nutty flavors. Muscadet can be elegant and refreshing to drink and are also typically affordable wines which makes them a great option for everyday drinking. Excellent to pair with shellfish.

Gamay – France – Beaujolais. Light-bodied red wine, light to medium body with medium to high acidity that's perfect for sipping on a warm day. It has notes of red fruit, banana, and violet and pairs well with grilled meats and vegetables.
Remember, the best way to enjoy wine is to sip, and savor the flavors. The wines listed above all present mouthwatering acid and are best enjoyed chilled to colder temps. To ensure that every sip is chilled, use a VoChill wine glass chiller to keep your wine at the proper temperature. If you're unsure about the best way to serve a particular wine, ask us and we will be sure to point (or sip) you in the right direction.